In the lead up to the launch of The Grand Tour, It was suspected that the show's new test track would be located at RAF Wroughton, near Swindon! But the way Clarkson & Co ended up using the airfield was a lot different to what everyone was expecting…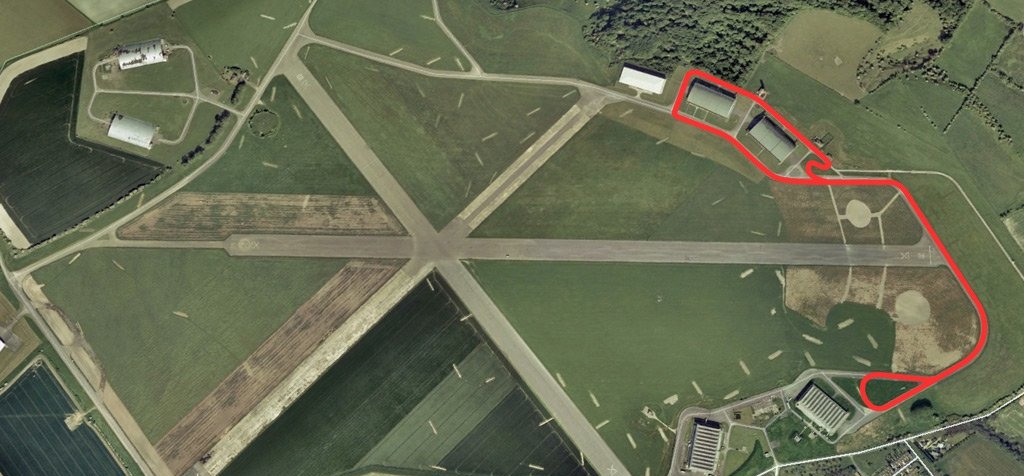 As you can see, rather than using one (or more) of the airfield's expansive runways, The Grand Tour set up their new Eboladrome circuit using various taxi-ways and the roads located around the hangar buildings themselves.
So how does the track work?
Introducing The Eboladrome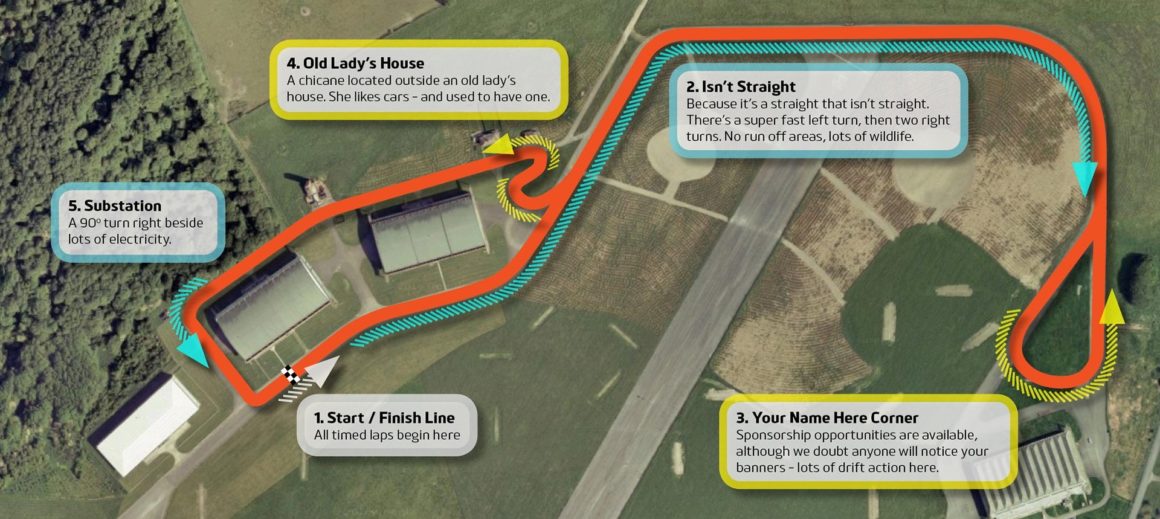 Isn't Straight
First up its the Isn't Straight – so called because it isn't straight. There's a super fast left-hand corner, followed by a super fast right turn. There's no run off area here, so any mistakes could see the car end up in the woods. Woods that are full of wildlife which like to run out in front of you.
Your Name Here Corner
After the second right on the Isn't Straight you'll reach Your Name Here Corner. Sponsorship opportunities are available, although nobody will see your banners as this corner is a good opportunity to get the back-end out and drift the car.
Old lady's House
After driving back down the Isn't Stright, the next stop is Old Lady's House, which is literally a chicane located outside an old lady's house. The old lady says she likes cars and used to have one. But Clarkson isn't sure she's going to like them quite as much after The Grand Tour has visited a few times.
Substation
Next there is a narrow and bumpy sprint into Substation – a 90-degree turn which needs to be done right or you'll crash into an electricity substation.
Then there's just one more 90- degree turn … and across the line!