Nurburgring Race Track Live Webcam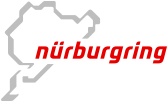 We've updated this page with two new 360-degree panorama webcams that allow you to interactively look around the Nordschleife entrance and the carpark. Unfortunately, apart from the two gas station cams, most of the other older live webcams have stopped working and we have removed them.

24/06/2021
Located in Germany, the Nurburgring is considered by enthusiasts as being the world's greatest race track. It is also considered by auto manufactures as the ultimate test ground for new cars.
If you ever happen to visit the 'Ring, there's a good chance that you'll see all kinds of prototype models dressed in weird shrouds running up and down the corners, hills and straights of the Nordschleife's 14 miles / 22.8 kilometre long track.

Luckily for us, the Nurburgring team has installed a live webcam on the office roof which is updated every minute. All you have to do is bookmark this page and refresh it either by reloading, clicking the image or hitting F5 and voila!
NEW 360º NÜRBURGRING NORDSCHLEIFE WEBCAM
NEW 360º NÜRBURGRING NORDSCHLEIFE WEBCAM
Gas Station Outside Nordschleife 
Gas Station Looking At Nurburgring 